Second Noah has been working with Tractor Supply Co stores in central and northern Michigan. We appreciate the opportunity to showcase our animals waiting for homes. The management and crew of all the stores have been enthusiastic and encouraging of our efforts. Thank you TSC!
We are still much in need of funds to continue our spay and neuter efforts. Our adoption fees do not cover completely the average costs of vet care and spay/neuter of our rescue pets. We do not feel that raising our fees at this time would be wise. While our fees are well below other rescue groups and area humane societies, adoptions are slow,and raising fees might slow them even more. Our fundraisers are on hold until next spring. Please consider an annual membership. The dues are very reasonable, and would give us much needed funds. Active memberships are only $10, and supporting memberships are only $20 for a whole year. All members will recieve our newsletter for a full year. Check our GETTING INVOLVED page for more details. We also gratefully accept one time donations of any size.

Thanks to all for your continued support.
Click below for next page.

Upcoming Events
Adoption Day
Saturday November 23, 1-5 PM
Tractor Supply Co
5555Bay Rd
Saginaw Mi
Adoption Day
Saturday November 30, 1-5PM
Tractor supply Co
Fremont Mi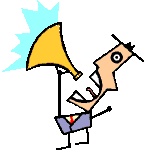 To sign up or volunteer for an event, click below.